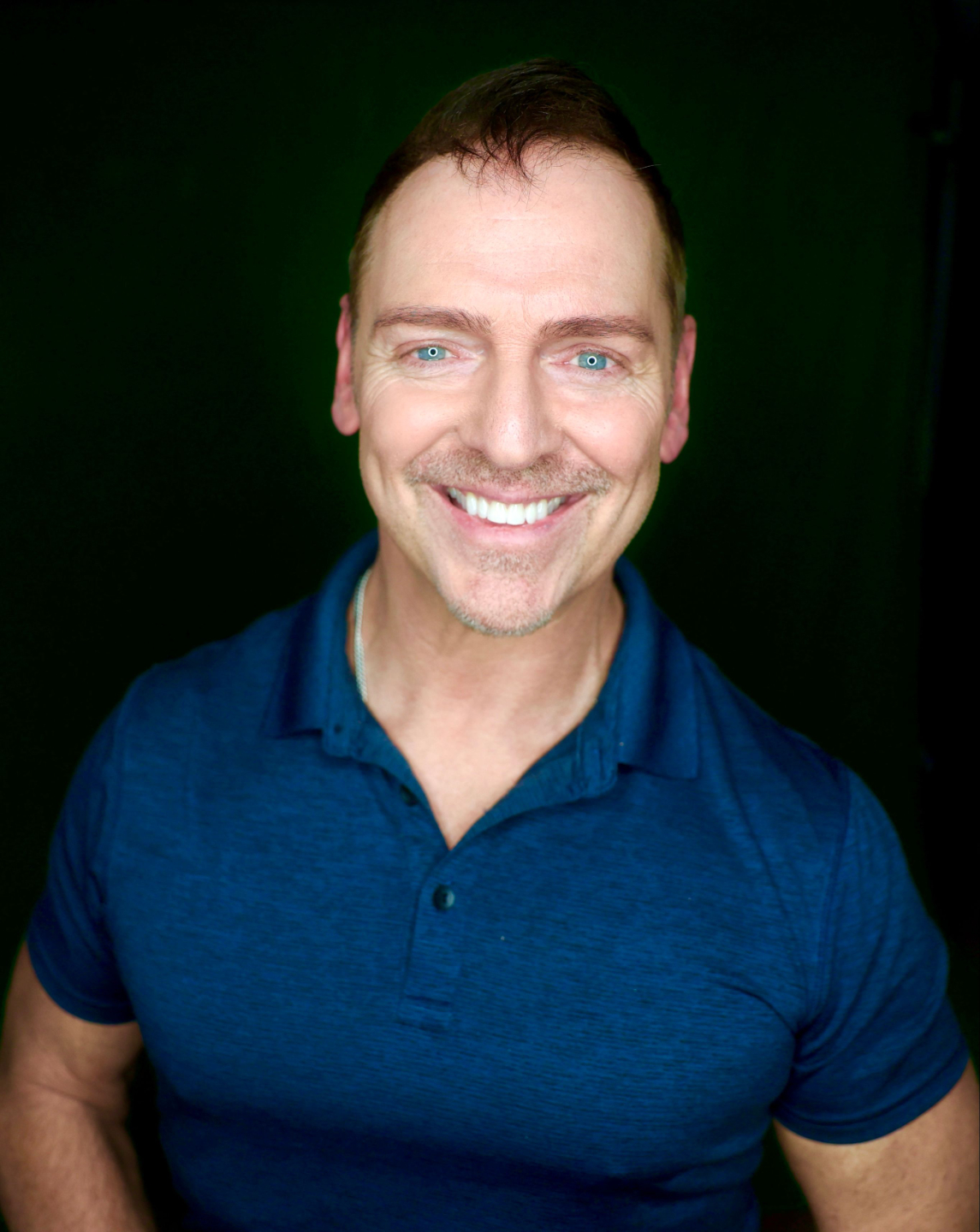 Biography
Jeff is an accomplished vocal coach and singer, who maintains a very busy teaching schedule at his studios in New York City, West Orange, New Jersey, and online. His online studio is now reaching singers throughout all parts of the world.
Not ready to hang up his microphone just yet, Jeff has had the honor and privilege of singing with The Savoy Stompers for the last 4 years. The Savoy Stompers are considered one of the best corporate/wedding bands in North Jersey and Jeff looks forward to gigging with the Stompers on weekends.
He also keeps one foot in classical and sacred music as the tenor section leader for the Christ Episcopal Church choir in Bloomfield/Glen Ridge, New Jersey.
Jeff's story has humble beginnings. The son of a Southern Baptist preacher, Jeff Alani Stanfill was born in Brownsville, Tennessee, and raised in Memphis. His mother, a now-retired elementary school teacher, encouraged his love of music and art, while his father guided him in spiritual development and a great appreciation for gospel music. Jeff sang in church choirs from an early age, and sang his first public solo on the radio at age eight, with his rendition of "Climb Every Mountain," from the "Sound of Music."
Music was the focus of Jeff's early life until he became involved with the riding and training of show-jumping horses. Jeff toured the National Horse Show circuit until he was 18, at which point he realized that his talents were better served in music.
Jeff pursued a degree in vocal performance from Florida State University and later attended the New England Conservatory of Music in Boston. Although his time at F.S.U. and N.E.C. was focused on Classical music training, Jeff also explored other avenues of music including Musical Theater, Pop, Rock, and Latin Pop.
Jeff became a frequent soloist in the Boston area, performing in various productions such as the "Gondoliers" at the Boston Public Theater and the "Pirates of Penzance" at Seacoast Repertory Theater in Portsmouth, New Hampshire, and the tenor soloist in "Carmina Burana" with the Portland Maine Symphony Orchestra.
Later, Jeff performed in summer stock productions at the Buck's County Playhouse, in New Hope, PA, and eventually landed several contracts with Jean Ann Ryan Productions aboard Norwegian Cruise Lines ships. During the long contracts at sea, he began to expand his musical repertory by exploring other genres of music such as Salsa and Latin Pop. Along with his rigorous schedule with Jean Ann Ryan Productions, which included eight shows a week, Jeff also began performing with a Salsa band called Mangoo. The members of the band took the time to teach him the intricacies of salsa music and nurture his craft. This solidified his love of Latin music.
In 1999, Jeff began studying voice with the late Leona Mathews. Ms. Mathews would have an enormous, positive impact on Jeff's life as she fundamentally transformed his understanding of how the breath worked for singing. After only a brief period of study, Ms. Mathews died suddenly after complications from kidney disease. Desperate to find a voice teacher who could carry on what Mathews started, Jeff was referred to Maestro David L. Jones in New York City and soon began his long association with him. Mr. Jones' unique ability to help the singer understand the fundamentals of singing, as well as his knowledge of a vast array of exercises that create balance, beauty, and breadth of tone, helped Jeff develop a solid vocal foundation based on the concepts of the Swedish-Italian school of singing. Maestro Jones' technique also helped Jeff achieve the versatility of sound. He can easily shift from a Classical sound to a Pop sound or even a Rock or R&B sound with very little effort.
With the help of Maestro Jones' teaching, Jeff was able to endure rigorous 8 show-a-week contracts throughout the country in shows such as "Hot Salsa", "Sea Legs at the Copa Cabana", "The Pirates of Penzance", "Will Roger's Follies" and "Havana After Dark".
Shortly before Ms. Mathews' passing, she encouraged Jeff to consider teaching voice in addition to his busy performing career. Once he began to master the concepts and exercises taught by Mathews and Jones, Jeff began teaching and soon opened Voice Soaring Studios in New York City and Northern New Jersey. He found that the vocal ability of his students progressed rapidly, through the combination of Mathews' and Jones' techniques as well as his vast experience as a performer onstage. Many of his current and former students now perform in national Broadway tours, and in production shows in Las Vegas, Atlantic City, and Biloxi, as well as on cruise ships throughout the world.
Teaching voice is Jeff's number one passion in life. Helping singers find their complete, healthy voice, a voice that will grow in beauty, color, range, and power and will last a lifetime is his mission. As Jeff puts it "I will be happy teaching voice for the rest of my life. I am blessed to have this joy and passion for teaching singers and I am honored to teach every singer that walks into my studio for lessons!"